This post may contain affiliate links. If you buy thru these links, we may earn a commission at no additional cost to you.
---
After visiting the town of Quartzsite Arizona twice in November, I (a part-time RVer) became more intrigued than ever by Quartzsite and why many full-time RVers choose it as the best place to spend the winter.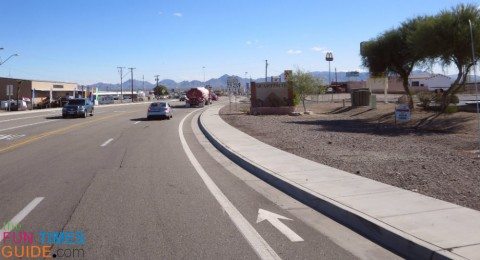 So I immediately touched base with my friend Curtis, who's been RVing for over 40 years, to get his take on things.
Curtis has spent many winters at Quartzsite, and he's got a wealth of knowledge about the area that most RVers would find interesting.
Here's my Q&A with Curtis about Quartzsite AZ…
Q: When is the latest that you can typically arrive at Quartzsite and still find a site to park your RV?
A: You can arrive in Quartzsite any time and will likely find what you are looking for in the way of an RV spot.
If you choose to boondock in the desert, there is always room. Yes, it gets more populated during January and February, but rest assured there will always be room.
If you prefer an RV park with full hook-ups, that shouldn't be a problem either. There are so many parks that were built over 20 years ago, but now the number of RVs is less and the popularity of boondocking has increased — so it's not hard to find space in Quartzsite RV parks.
Q: How do you determine exactly where you will park and set up camp in Quartzsite AZ? Do you have to register or get a permit somewhere? Is it free? How long are you allowed to stay in that one location? Are there any parking/camping restrictions?
A: If you choose boondocking in the desert, you have a number of options.
There are multiple camping areas that are designated as "14 day free areas." You register with the campground host, fill out a form that you stick to your windshield, and declare yourself home for 2 weeks at no charge. There is nothing provided, so you need to be self-sufficient and make your own arrangements for water, waste, garbage, etc. There is absolutely nothing on-site.
Anywhere else in Arizona that is overseen by the Bureau of Land Management (BLM), you can stay for 14 days for free. Then you can move 25 miles down the road and stay another 14 days for free. You can keep this up all winter if you choose.
There are 2 Long Term Visitor Areas (LTVA's) just south of Quartzsite where you can pay $40 to stay 2 weeks. Or you can pay $180 for a permit that allows you to stay from August through April. At the southern end of the 2 areas, there is a fresh water station, and a waste dump station. Garbage dumpsters are provided at both LTVA's.
All of these Bureau of Land Management areas are within about 3 miles of town — going both north and south. You can pick and choose to stay wherever you want. And if something like a bad neighbor problem should happen, then you can relocate as often as you feel like moving camp.
If you happen to be of the nudist persuasion there is an officially designated 75-acre area specifically labeled as clothing optional as well.
When camping on any BLM land you need to supply your own power. Solar is very popular, but everyone has generators.
If you choose to rent a spot in an RV park, prices are very reasonable and you can even choose to park permanently for as little as $1,200 a year.
I usually buy the $180 permit for the season — because it gives me access to water, a dump station, and garbage close by at no further charge. I still have to move the motorhome to the dump station, but I set things up so it is a minimum of fuss to do so.
Q: I've heard as many as 250,000 people visit Quartzsite AZ each year. Those have to be primarily RVers, right? And most of them are there in January for the big RV show, right? How in the world does a town that size accommodate that many people?!
A: Yes, that is right. It used to be closer to 500,000 visitors to Quartzsite back 20 years or so ago.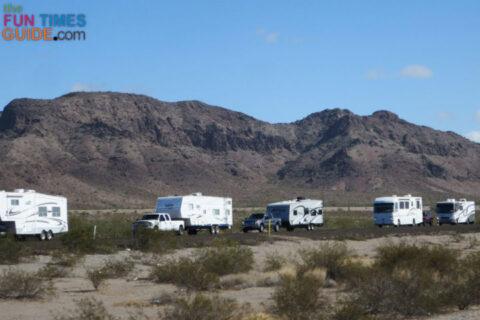 People come and go during January and February — which are the high traffic months. But, generally speaking, the crowd begins to grow in November and it tapers off in March.
RVers are a self-sustained group for the most part, but there are plenty of restaurants scattered all along the main street.
There are 2 modest sized grocery stores in town and a few other places that carry the basics. There are a number of vendors in town selling produce and baked goods from tents during the season too.
The nearest Walmart is 35 miles north in Parker Arizona, and there are a number of grocery stores in Blythe California — about 20 miles west.
The whole town of Quartzsite is geared toward this season and the quantity of people that come.
There are social activities almost every night at a number of places — so there is plenty to do. It really doesn't matter how large the crowd, they all get assimilated into the town no matter what their social status is.
Q: What is there to do as a fulltime RVer in and around Quartzsite? Bowling? Playing cards? Socializing with neighbors? What do people do for fun there — since most people are there for a LONG time, right?
A: There is plenty to do in Quartzsite.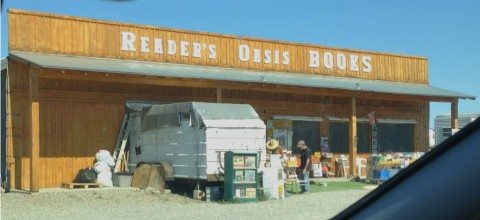 There's dancing or music jam sessions almost every night somewhere in town. They're usually priced around $3 per person.
There are many clubs to join — like prospecting, rock collecting, trail riding, jewelry making, and singles clubs. That's just a small sample.
Many groups hold their rallies at Quartzsite during the winter months — like Casita trailers, Wonderlodge, Escapees, and more.
There are social events at many of the RV parks that are open to the public as well.
You can easily fill your calendar leaving nary a day without a social activity.
Q: Are those mountains surrounding Quartzsite ones that can be explored by offroading or auto touring or hiking? I'm just curious if that's a big activity or not.
A: Yes, off-road exploring is a big interest with the side-by-side ATVs being very popular.
Myself, I like the air-conditioned dust-free environment of my Jeep Wrangler. I can go almost anywhere the ATVs can go.
Having a range of mountains both to the east and west makes it safer — because if you get off the intended trails near Quartzsite, just head north or south staying between the mountain ranges and you will find your way back to I-10. Just be desert wise and always travel with water and emergency supplies.
Q: Where do most RVers eat when they're staying in Quartzsite? My restaurant apps show only a handful of places to eat there. I can't imagine those few restaurants accommodating the needs of the thousands of RVers who are there during the entire winter season. Do people drive a long way as a "special treat" when they want to eat out? Or do most RVers buy groceries and cook on-site most of the time.
A: My personal experience is to go out to eat only occasionally. I tend to do most of my own cooking.
There are all the normal fast food places on Main Street, and there are more restaurants than you will find on your mobile apps. I would guess there are at least 20 restaurants on Main Street alone, and plenty more on the other arteries coming into town.
You can get a pizza as good as any place at Silly Al's. Or if your budget makes that impossible, a decent supper is served to anyone who needs a hot meal at no charge at the Isaiah 58 Project. There's definitely something for everyone in Quartzsite. The choices are wide and varied, accommodating every budget.
There are also a lot of potluck dinners at the various RV parks. The singles club does a potluck cookout every Friday out in the desert somewhere. And the Quartzsite Improvement Association puts on a dinner every Wednesday evening.
Q: Where do RVers buy all the necessities in Quartzsite AZ — like groceries, water, propane, etc?
A: There are 2 smaller (but very complete) grocery stores in Quartzsite. One specializes in good produce and the other is known for good meat. Prices are slightly higher than chain stores, but within reason.
The Dollar General carries a variety of processed packaged foods. But it's best known for milk and eggs being priced lower than Walmart, and bread for $1 a loaf.
Walmart is 35 miles north in Parker Arizona. In Blythe California — 20 miles to the west — there are a few large chain grocery stores, such as Albertson's.
Propane is available at probably 10 locations around town. It's pretty much as cheap as you can get it anywhere else. Usually the places are competing for your business, so the price tends to drop accordingly.
Drinking water is available bottled or in 1-gallon jugs at Dollar General and the other 2 food stores. You can get your RV water tank filled cheaply at a couple different places in town. You can also buy filtered drinking water to refill your own jugs for 25-cents a gallon.
If you are staying in either the north or south LTVA, you can refill your water for free at the south LTVA station.
Q: Tell me about that RV Pit Stop place in Quartzsite — what exactly is available there? Are the lines ever long? If so, do they take reservations or do you just show up and wait?
A: The Pit Stop is a one-stop location where you can dump your waste, fill your fresh water, and purchase propane.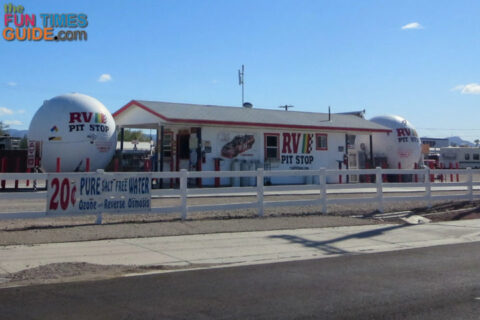 I have never seen a line there and that is their selling attraction. If you don't want to wait in line, and just want to pay $15 to dump and refill all in one stop, that is the place to go. I've never gone there because staying in the south LTVA, I can dump and refill for free.
They're ideal for the people who are staying in the 14 day areas and have no facilities.
If you go at the wrong time of day to dump at the south LTVA, the line can be a block or more long during the busy weeks in January. So some people opt to pay rather than wait in line. Me, I wait until early evening when the lines are gone and I can dump for free.
Q: Is there any wildlife around Quartzsite AZ? Any particular animal that the locals are particularly watchful of and/or prepared to deal with — like bears, mountain lions, snakes, etc?
A: Yes, coyotes are a definite problem. I've seen them casually walking through the camping areas in broad daylight. They have no fear of humans. And if your little dog is outside, he will become a quick snack.
There are rattlesnakes in the area too — though I've never seen one. I know of one neighbor that came across a rattlesnake while camping in Quartzsite.
Most people carry guns when going out in the desert. One of the favored guns to carry is called the Judge. It's a revolver that shoots 410 shotgun shells. Close is good enough to dispatch a snake with that gun.
Q: Is Quartzsite a safe area with very little crime? Are there any extra precautions that RVers should take?
A: Yes it is a safe area. Be aware that safe is a common sense issue these days.
There are a number of homeless that are in the area during the winter months for the same reason that RVers come: cheap living and mild temperatures.
I've been told there is a fair amount of drugs going on in the area, but have never experienced an issue with crime or social issues. It's pretty quiet.
My advice would be to not leave possessions loose and laying around when you go into town. Generators need to be secured with stout cables or chains — otherwise, you're likely to find them missing when you return. Like anywhere else, if something can easily be stolen, it likely will be.
RVers tend to watch out for each other. You don't have to be buddy-buddy with your neighbor, but if someone close by sees an obvious theft in process they call 911.
There is also a respectable police presence in town.
Q: There are lots of flash flood signs on the roads surrounding Quartzsite. Is flooding a problem there? What do RVers do to prepare for rain or flooding around there?
A: Heavy rains are a rare and seasonal occurrence — usually in early fall or late summer.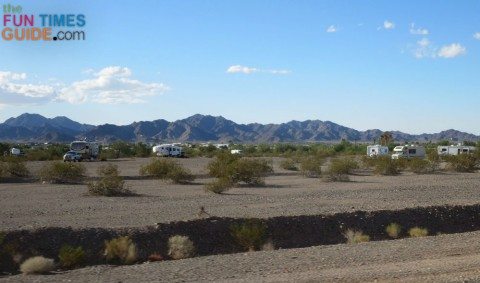 Annual rainfall is measured in single digit inches around Quartzsite AZ.
There is very little precipitation. Only 3.51 inches falls in an average year and in May and June more than 80% of years do not record measurable rainfall. Source
I'd avoid camping in the center of a wash, because anything is possible. When it does rain, low spots in roads will flood, but it's not an issue on a regular bases.
The only prep I've taken is to stow my RV awning. Winds are way more of a problem than rain — so never leave your awning out, unattended. The wind can come up when you least expect it.
Q: Why is Quartzsite "the best" place to stay for 3-4 months of the year, in your opinion? It seems like some places in Florida would have more things for RVers to do and more places for RVers to go — compared to Quartzsite. Why is Quartzsite so much more attractive for the winter months?
A: There are a number of reasons. The most evident being the cost.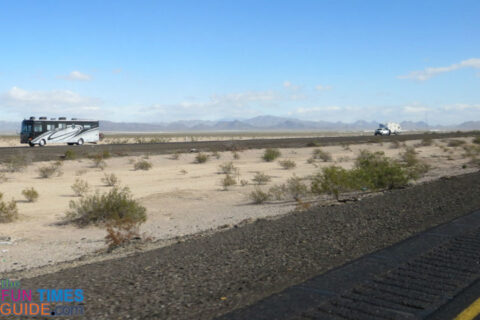 Recently, staying in Florida cost me $600 a month for my lot rent and electricity. I was only able to secure this relatively affordable rate because I signed a year's lease.
Going to Florida during the prime snowbird months, expecting to stay for only about 3 months (the worst of winter up north), you can expect to pay between $750 to $1000 a month –depending on the level of amenities you are seeking.
Because of the popularity of the area and limited space availability, most people secure their spot a year in advance — usually paying a hefty deposit of a months rent to assure it will be there for them.
The majority of RVers boondock in the desert of Quartzsite AZ. You can stay at the Long Term Visitor Areas for $180 total expense for the whole season — August through April. (That $180 includes a place to dump your waste tanks, refill your fresh water tank, and dumpsters for garbage. Everything else you may need is up to you.) You could stay there all year, but it gets too hot and there's no one there to provide services.
If you can't manage without full hookups, there are many RV parks in Quartzsite — and the average cost is around $200 a month. You can rent a spot for about $1,200 a year, plus electricity.
When you're staying at Quartzsite, there is no need for reservations, deposits, or any pre-planning. The desert is boundless and can provide a spot for all who come. The town has everything you need, and what they don't have vendors will be selling from tents during the winter months.
The social life in Quartzsite is specifically aimed at senior citizens who wish to remain active but still have to be budget-conscious and may have health concerns that need to be met. The RV Parks, Senior Center, Community Center, and Quartzsite Improvement Association (QIA) all provide monthly calendars of events that are open to the public. There is dancing, music jam sessions, cards, bingo, and regularly scheduled potlucks and dinners. Admission to most events is less than $5, with most of the dances being in the range of $2 to $3.
Yes, Florida has many attractions and some very high quality restaurants. And Florida RV parks may have a modest amount of inexpensive events to take part in too. But generally, if you want to enjoy all of what Florida has to offer, you better have some pretty deep pockets.
The social atmosphere in Quartzsite is very open, friendly, and welcoming. Making friends is very easy. I've been staying in the same park in Florida for the past 8 months and have only made friends with my immediate neighbors. The others have been friendly, but commonality is lacking and everyone is pretty busy in their own lives.
The carnival atmosphere of the Big Tent Shows at Quartzsite are a big draw for RVers. There are many vendors that are specifically related to the RV lifestyle, as well as RV dealers with a huge inventory of both new and late model used RV's. The whole town is lined with vendors in tents selling their goods, antiques, and more.
Many RVers have been coming back to the same spot for years, and they meet up with friends annually.
Many Canadians maintain 2 residences — living in Canada for 6 months and Quartzsite for 6 months.
Quartzsite Arizona is a unique place for sure, and it's a definite draw for RVers who are on a limited budget.
Q: Are there other places in Arizona that might compare to Quartzsite, in terms of great places for RVers to spend the winter?
A: There really is no other place like Quartzsite.
Yes, there are other small towns in the area with RV parks. Yes, Yuma is a larger city within reach of Quartzsite, but the vendors only come to Quartzsite.
There is only one Big Tent Show, and it's in Quartzsite.
There are other events throughout the Southwest — such as the Gem and Mineral show in Tucson — but they can't accommodate 500,000 RVs the way Quartzsite can.
Temperature dictates popularity to a large degree:
In the Southwest, Phoenix, Tucson, Yuma, and Quartzsite are the primary destinations in Arizona.
South Texas — close to the Mexican Border — is popular. I've been to Brownsville / McAllen, and where you find palm trees, you find snowbirds.
Florida is hugely popular as well. It's more the various regions that are popular rather than specific cities.
The further away from the major cities, the more affordable the lifestyle — which makes the Southwest the prime location in my mind.
Q: Are the towns immediately surrounding Quartzsite AZ just as popular among RVers? Or do people primarily want to stay within the boundaries of Quartzsite?
A: There are some people who feel overwhelmed with large crowds and prefer to stay just far enough away to feel comfortable, yet they want to come into town to be part of the festivities when they wish.
There are RV parks in the small towns surrounding Quartzsite that are the perfect solution.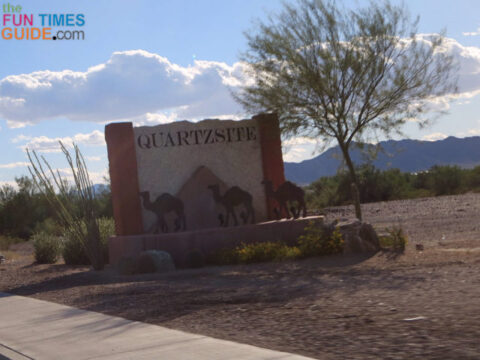 Q: As a fulltime RVer, you stay part of the year in Florida, part of the year in Quartzsite, and the rest of the year traveling and exploring, right? Explain for newbie RVers who might be thinking of doing the same thing exactly how you make this work — with a motorhome, a travel trailer, a tow vehicle, and just one of you.
A: Every RVer has his own desires and needs. In my case, I have a very close friend whom I like to spend time with in Florida during the summer. And the draw of cheap living brings me back to Quartzsite in the winter.
Of course, constant travel in my motorhome is expensive and I have found that there are many places you just can't access with a 37-foot RV towing a Jeep. I can only speak for what I'm, doing right now because the future is unwritten and the whole point of living full time in an RV is adaptability.
By having the motorhome set up as a home base for longer periods of time, it is more cost-effective to travel regionally with my Jeep and a small teardrop-like trailer. I always stay in RV parks for a minimum of a month — usually much longer — because the extended stay rates are much more reasonable than staying by the week.
I have considered a few different options when it comes to transferring from one home base to another. I could leave the little trailer in storage at either end, but then it wouldn't be available to me for half of the year.
This fall I chose to bring the little trailer to Quartzsite first and make a second trip with the motorhome a month later. The total cost for the first trip to bring the trailer across the country was about $400. It's a small trailer, so storage would preferably be an enclosed storage unit — costing around $130 a month. Pretty much tit for tat cost-wise and I'm retired. Making 2 trips means I have the trailer available at both ends, so why not?
The other choice is to triple tow, which I plan to do this spring. It's not without problems though — because not all states allow it. I will have to drive from Arizona to New Mexico, leave the trailer somewhere, then drive back to get the motorhome. I can go as far east as Mississippi triple towing. Then I will have to store the trailer again to get to Florida.
I'm still up in the air as to whether all this effort is worth the trouble. Check with me next fall to see if I still have the teardrop trailer. Who knows? It may become more of a headache than it's worth.
All said, life isn't written in stone. What I'm doing today may be totally different from what I do next year. Like everyone else, I'm just winging it day by day.
RV Resources You Might Find Helpful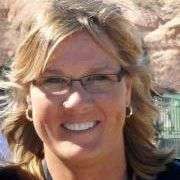 Over the past several years, I've been involved with transporting RVs, renting RVs, and fulltime RVing (months at a time). I'm fortunate to have had a number of different RVs available to me to try out — which has enabled me to experience the nuances of RVing firsthand. When I'm not RVing, you can find me at the corner of Good News & Fun Times as publisher of The Fun Times Guide (32 fun & helpful websites).