This post may contain affiliate links. If you buy thru these links, we may earn a commission at no additional cost to you.
---
Who says you have to buy an RV or motorhome in order to be an RVer? Yep, even a full-time RVer!
There is another option: Sign up to deliver RVs with an official RV transporter!
When Ken [Murray] learned about commercial RV transporting companies, he realized then that his dreams of full-timing could come true. Ken sold his house, and last May he moved into his present RV, a 38 foot fifth wheel trailer with a slide out. He contacted two different RV transport companies, Hinkley RV Transport and Horizon Transport, and says both were more than happy to work with him. Both companies have some 200 drivers nationwide, and while they usually deliver new RVs, when Ken wants to move he calls their dispatcher and they have a driver hook onto his trailer and move him to a new park. 

— Gypsy Journal
Heck, depending on the company (and their requirements), you may not even need to have much RV experience at all! And transporting an RV could even be more exciting than renting one!
Yep, you can choose to transport an RV once, or several times — it's completely up to you.
And… you can deliver RVs over the course of several weeks, months, or even years.
This is one of the most flexible modes of RV travel — especially when you don't already own an RV!
What It's Like To Be An RV Transport Driver
Being an RV transporter for hire is a temporary profession for some (it's possible to earn as much as $50,000 a year) and a hobby for others (it's a fun way to travel and see the world).
If you have a pickup truck, then you could "tow" a pull-behind RV trailer.
Or, choose a "driveaway" and plot your course for adventure from the driver's seat of a motorhome.
Typically, you are delivering RVs directly from the manufacturing plant to RV dealers all across the country. Chances are, each time you would get a completely different RV, making this a great way to learn about the nuances associated with towing or driving RVs of different makes, models and years.
See which pickup truck is best for towing RVs, according to RV transport drivers.
The Best Parts About Being An RV Transporter
It's a highly flexible activity that can be timed around your own personal schedule.
You don't even have to use the same "employer" each time. There are many transport companies to choose from.
Typically, you're given a fairly wide window in which to get the RV from one location to the other. This is good because you don't have to rush and drive a lot of hours when you're tired.
It's a great way to earn "fun money" to put toward a down payment on your own motorhome, a future vacation,.or anything else under the sun.
Depending on the company, you may be able to take your spouse (or immediate family) with you. Talk about an interesting family adventure!
It's great for people who like to travel a lot. Even world travelers will enjoy the freedom that comes with being behind the wheel of an RV en route to your next exciting destination.
Spontaneous people love this. Especially if you like to pick up & go on a whim and you aren't afraid to try new things and travel to new places.
The Worst Parts About Being An RV Transporter
It is what it is… the route and the dates are set in stone and it's up to you to complete the task within that set period of time. Take it or leave it.
You have to get yourself to the starting location and then get yourself back home from the ending location. This means having a friend or family member follow you in a personal vehicle, getting someone at each location to meet you and take you somewhere, or purchase plane tickets to get you back & forth on your own.
You are responsible for all of your personal expenses associated with the trip, including fuel.
You must have a good (if not excellent) driving record.
Some companies require you to have a commercial drivers license (CDL) or at least some commercial driving experience.
Depending on the type of RV you choose, some towing experience may also be required.
NOTE: The requirements are different, depending on which RV transport company you choose. They vary widely.
More About Being An RV Transport Driver
Think you might be interested but still have questions?
Read our articles about being a transport driver (written by someone who's actually been an RV transport driver):
NOTE:  If you post in the Comments below and you want someone to contact you then you MUST leave your email address in the actual body of your Comment. (Not just in the email field of the form… but also in the actual message body of your Comment.)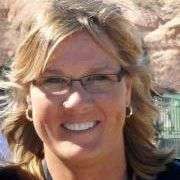 Over the past several years, I've been involved with transporting RVs, renting RVs, and fulltime RVing (months at a time). I'm fortunate to have had a number of different RVs available to me to try out — which has enabled me to experience the nuances of RVing firsthand. When I'm not RVing, you can find me at the corner of Good News & Fun Times as publisher of The Fun Times Guide (32 fun & helpful websites).