This post may contain affiliate links. If you buy thru these links, we may earn a commission at no additional cost to you.
---
Full time RVers have many advantages over the house-bound population.  Not only do they get to travel and enjoy new vistas, meet interesting people, and relish new experiences, they can also choose exactly where they want to declare home!
However, our country's legal system was established around the premise that people are stationary in their places of residence.
Next to your social security number and drivers license, the most required piece of information that all levels of authority and government officials want is your physical address.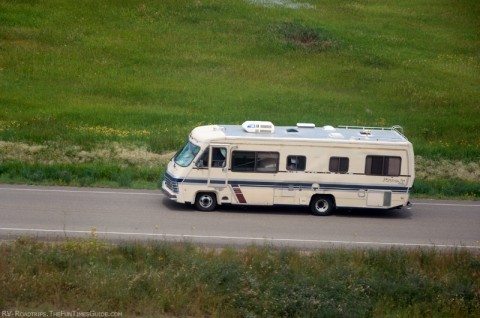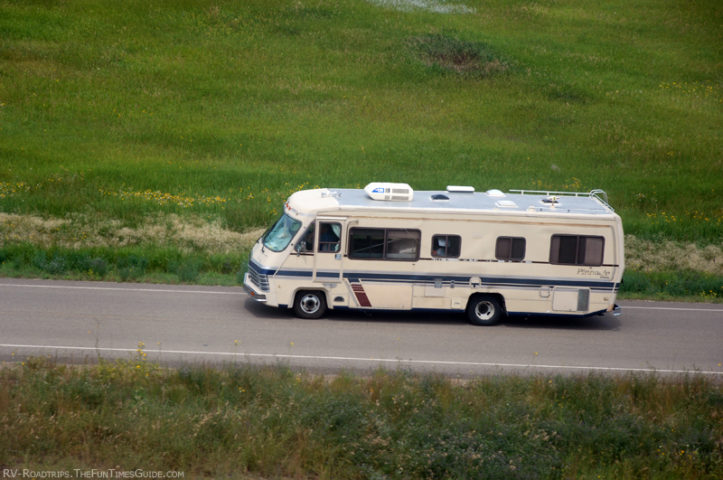 Enter the full time RVer.
All you want is the freedom to go your own way, as financially prudent as possible. Of course, stretching your income is also important.  With today's hard economic times, getting the biggest bang for your buck is mandatory.
To that end, it's only common sense that you would try to find a state that has its taxation system set up to your advantage.
Must read: Tax Deductions For RV Owners
How RVers Select A Homebase
Since it's required that you declare a state as your primary residence, the first consideration should be whether or not they have an income tax.
Right off the bat, you've eliminated all but 9 states:
Alaska
Florida
Nevada
New Hampshire
South Dakota
Tennessee
Texas
Washington
Wyoming
However… while Tennessee and New Hampshire don't have state income tax, they do tax interest income and dividends, so we'll leave them off our RV-friendly list.
And since you'll have to at least pass through the state occasionally to renew your vehicle registration, drivers license, etc, we'll take Alaska off the list, too.  As tax-friendly as they are, making an annual pilgrimage that far north is a bit extreme.
Now we're down to 6 RV-friendly possibilities.  Let's look at sales tax.
Must read: Montana Holding Company Helps RVers Bypass The Tax Man
There's not much difference between the 6 remaining states:
Florida (over 6%)
Nevada (6.5% to 8.75%)
South Dakota (over 4%)
Texas (6.25% to 8.25%)
Washington (6.5%)
Wyoming (4% to 8%)
Property tax on houses and land is of no concern, but personal property tax will affect your RV, car, and even furniture & household possessions:
Florida – Yes
Nevada – No
South Dakota – No
Texas – No
Washington – Yes
Wyoming – No
Drop 2 more (Florida and Washington) out of our list of full time RVer-friendly states.
So, the final 4 possibilities are:
Nevada
South Dakota
Texas
Wyoming

Where Do Most Fulltime RVers Live?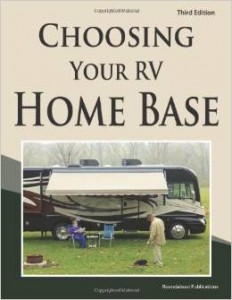 After doing some serious searching on the Internet, the best information I could find leads me to believe that the 2 top-ranking states, as far as the general population of full time RVers go, are:
#1  Texas

#2  South Dakota
Florida was also mentioned, though I didn't find anything about Wyoming or Nevada.
Texas came out on top mostly due to the Escapees RV Club which is headquartered in Livingston, TX.  They have better then 15,000 members who declare Texas as home, yet many spend little or no time in the state.  The Escapees even go so far as to have a Become a Texan Manual on the Internet that gives you all the information you need to establish your domicile in Texas. They can even do your mail forwarding for you.

It's The Little Things…
Taxes are the obvious issues when you choose a particular state as your primary residence.
But don't forget such things as vehicle registration and drivers licenses.
Texas provides for renewal of both by mail.  Texas does require you to have your vehicles inspected annually, though they allow you to get them inspected whenever you return to the state — assuming that you actually do return at some point.
Another issue is voting, Texas has the most liberal absentee voting I've seen.  You can mail in your vote a month in advance of the election.
My wife and I full-timed in Texas for 2 years, and we were house-bound there for another 6 years.  It's a state with a lot to see and do, and lots of real friendly folks.  Overall, Texas is a darn good place to call home.
Here are some more tips for choosing a homebase when you're RVing full time, plus a few additional things you'll want to consider.
I've been involved in RVing for over 50 years — including camping, building, repairing, and even selling RVs and motorhomes. I've owned, used, and repaired almost every class and style of RV ever made. I do all of my own repair work. My other interests include cooking, living with an aging dog, and dealing with diabetic issues. If you can combine a grease monkey with a computer geek, throw in a touch of information nut and organization freak, combined with a little bit of storyteller… you've got a good idea of who I am. To date, I've shared my RV knowledge in over 300 articles here at The Fun Times Guide! Many of them have over 25K shares.