This post may contain affiliate links. If you buy thru these links, we may earn a commission at no additional cost to you.
---
While RV owners are typically thought of as being "older" (55 and up), and stats for previous years have verified that, the number of RV buyers aged 35 to 54 is growing faster than any other age group! (That's us.)
About 10% of American householders over 55 own an RV, while 8.9% of those 35 to 54 do.
These days, the typical RV owner is age 49, married, owns a home and has an annual household income of $68,000.
Across the US, over 7% of households have at least one RV — 8 million homes with RVs.
In fact, the number of fulltime RVers in the United States now hovers around one million!
The younger market has been fueled by a growing RV rental business. You can try out the lifestyle without having to invest in a vehicle of your own."
— Tim Champ, marketing director for Airstream
Why Are The Numbers Increasing?
There are a number of reasons…
Dr. Richard Curtin predicts the expected growth in RV ownership will be accompanied by a change within the RV industry toward more varied features suitable for more diverse uses, toward more age-friendly features, toward more upscale destination campgrounds, and toward more energy-efficient units." — RVIA
Yep, there is definitely a trend toward more upscale RVing than there used to be. In part, this has a lot to do with today's lifestyle trends.
Believe it or not, those with more expendable incomes are also increasing the average price of recreational vehicles these days.
With a suggested retail price tag of about $385,000, the Horizon is well below the company's top-of-the-line Grand Tour model, which is listed as high as $513,000. Source
Why? Because more and more RV owners are requesting things like cherry cabinets, top-quality countertops, convection ovens, washers & dryers, surround-sound systems, satellite dishes, big-screen TVs and top-of-the-line beds.
See some specific examples from Monaco and Winnebago.
The Future Of RV Sales
According to the Recreational Vehicle Industry Association, RV shipments will increase 3.5% in 2008 to 367,100 units.
Shipments for the remainder of 2007 will continue to be strong, though lower than the record growth levels the industry has seen in recent years, which reached a 30-year high in 2006. Shipments in 2007 are expected to be 9.2% below the 2006 record, but would still be the industry's 4th best year in the last 30." — RVIA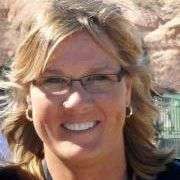 Over the past several years, I've been involved with transporting RVs, renting RVs, and fulltime RVing (months at a time). I'm fortunate to have had a number of different RVs available to me to try out — which has enabled me to experience the nuances of RVing firsthand. When I'm not RVing, you can find me at the corner of Good News & Fun Times as publisher of The Fun Times Guide (32 fun & helpful websites).