This post may contain affiliate links. If you buy thru these links, we may earn a commission at no additional cost to you.
---
At this point we drive an RV only on occasion. (Jim is transporting another RV from Indiana to Canada as we speak.)
But we have friends who drive RVs a lot. And we definitely plan to do more of it once we find "the RV of our dreams".
Recently, one of our RV friends asked us: "What's the best GPS unit for RVing?"
My first reply was "the Harman/Kardon GPS unit we currently own."
We love it. But in fairness, it's really not designed to accommodate the needs of trucks or RVs.
By that I mean… on our last RV trip through Minneapolis, we decided to swing a last-minute (as in: "There's a sign… let's go!") to the Mall of America. But we nearly lost our rolled-up awning, took out a few tree limbs, and beat the antenna up a few times when we veered off course and tried to get ourselves back on track.
Why? Because the GPS said to take downtown streets — and most of them were down narrow (and low-clearance) side streets!
What we really needed was a GPS unit that showed "truck routes".
Our Misfortune Is Your Good Fortune
This little incident has led us to seek out a better — more RV-friendly — GPS unit (at which point we will move the Harman/Kardon to our Jeep!).
Truth is, if we knew we were going to stop at this particular mall, we could've (and should've) just programmed the Harman/Kardon unit for the mall, rather than for our long-term destination, and the route would've been mostly highway, meaning there would have been no "incidents".
But since we had already diverted from our normal route and got off the highway on our own, the best we could do was re-program the GPS on-the-spot and redirect it to the Mall of America from this point.
The only problem: It didn't know we were in an RV and we simply couldn't swing some of the roads and U-turns it was asking us to do. We got in quite a pickle. And wasted a lot of time.
So we began to search for a better GPS — one for RVers who are traveling the world in a motorhome.
Here's what we've learned…
The Best GPS Units With RV-Friendly Features
RV-friendly GPS units are those which enable you to follow "truck routes" to avoid sharp turns, U-turns, narrow roads, and dense urban streets whenever possible …among other things.
These are the best GPS units that RVers will appreciate:
Some RVing friends of ours who travel across the U.S. and Canada a lot use this one… and they love it!
One of the best things about the Garmin Nuvi 660 is that you can program custom points of interest (think: "personal favorites" or "frequent destinations"). That is a feature that's hard to find.
Plus, the Nuvi 660 has turn-by-turn voice directions, among other things. Overall, this is a great choice for RVers.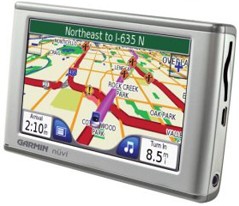 Some reviews & ratings for the Garmin Nuvi 660:
I've heard this one ranks quite high among truckers and RVers. It's probably been around the longest — as far as GPS units with truck units goes.
It's great because it notifies you of things like 12'6″ and 13′ Height Restrictions, Propane Locations, Campgrounds and Wal-Marts, among other things.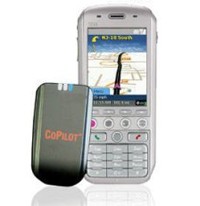 The best thing about the CoPilot is, it's available in several different "varieties"… to meet the needs of almost everyone!
A few RVers (whom we don't know personally) have recommended this particular GPS unit.
In general, Tom Tom's SatNav package is excellent.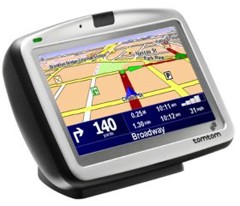 This is the newest one to join the RV party.
It's also the first GPS designed just for RVers!
What makes this one so different?
Unlike GPS units that are designed primarily for trucks, Rand McNally's TripMaker GPS provides unique routing tips just for RVs — including RV-friendly stops & services as well as fun things to see & do along the way. Some of the RV-specific routing features include propane, height & weight restrictions, and "turn preference" based on 11 different types of RVs. You also get turn-by-turn spoken and text directions.
Magellan (a leader in GPS technology) and Good Sam Club (the world's largest RV owners organization) have teemed up to create a brand new GPS unit just for RVers!
With this one, you can easily find camping sites that have Wi-Fi and Internet access, can accommodate big-rigs, are pet-friendly, give Good Sam Club discounts, and other information that's uniquely important to RVers.
One notable difference on this GPS unit, compared to others, is the fact that it will adjust your route based on your RV's height, width, length and weight.
Another fun feature: with multi-destination routing, you can plan your entire trip in one route! In addition, you get free lifetime maps and traffic updates.
More About The GPS Units Mentioned Above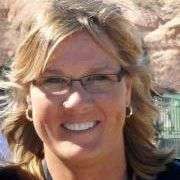 Over the past several years, I've been involved with transporting RVs, renting RVs, and fulltime RVing (months at a time). I'm fortunate to have had a number of different RVs available to me to try out — which has enabled me to experience the nuances of RVing firsthand. When I'm not RVing, you can find me at the corner of Good News & Fun Times as publisher of The Fun Times Guide (32 fun & helpful websites).