This post may contain affiliate links. If you buy thru these links, we may earn a commission at no additional cost to you.
---
Winnebago has taken RV to another level with its latest features.
The following 19 features are unique to Winnebago RVs!
Perhaps the most widely known brand of recreational vehicle is Winnebago, a product of Winnebago Industries, Inc., of Forest City, Iowa. In fact, many people still refer to recreational vehicles — especially motorhomes — using the generic term, "Winnebago." Source
Winnebago's Exclusive Features
#1)  3-Position Controls For Hydraulic Jacks — Raise and lower the hydraulic jacks from any of 3 convenient locations.
#2)  BenchMark Full Comfort Dinette — In place of the customary slab of foam on the seats, these seats have innerspring construction like that found in fine furniture.
#3)  Evolution Chassis — Winnebago engineers worked closely with Freightliner to create this chassis which features one-piece, precision-formed chassis rails that provide increased center section clearance for an impressive amount of basement storage without compromising the integrity of the chassis.
#4)  OnePlace Systems Center — Important switches & gauges are all in one place, making it a breeze to check the thermostat, turn the generator on and off and check the batteries.
#5)  PowerLine Energy Management System — When you're using a bunch of appliances at once, the PowerLine temporarily turns off one or more of your vehicle's appliances, to prevent an outage, and then automatically returns power once the load returns to normal.
#6)  QuickConnect Coupling Valve — Ensures quick, clean sewer hookups every time. Plus, there's a holster for easy storage.
#7)  QuickPort Service Connection Hatch — Makes hookups a snap, and helps keep your service area clean and tidy.
#8)  Rest Easy Multi-Position Lounge — An electric switch on the left arm automatically converts this couch into a cozy lounger with a pull-out ottoman. Press the switch again and the lounger converts to a comfortable, contoured bed!
#9)  RV Radio — The first unit designed exclusively for RVs. Large buttons and a built-in weather band for instant weather updates. The RV Radio also includes a steering wheel remote and a handheld remote that can be used throughout the motor home!
#10)  Free Sirius Satellite Radio — When you add the optional feature of Sirius satellite radio to any Winnebago Industries motor home, you get a free 6-month subscription to the service.
#11)  Vantage Point Sleep Number Bed by Select Comfort — Winnebago and Select Comfort have partnered to create this bed, made exclusively for Winnebago Industries. The Queen-size Vantage Point Sleep Number Bed by Select Comfort is now available on selected Winnebago models.
#12)  SmartSpace Design Philosophy — Whether you're relaxing in the Rest Easy multi-position lounge or enjoying the extra living space in one of our creative floorplans, you can be sure every Winnebago Industries motor home is built with SmartSpace in mind.
#13)  Smart Storage — Bulky systems and tanks are placed in improved configurations, leaving more room for basement storage. Exterior storage is easier to access too, thanks to the StoreMore slideout system and slideout trays in select storage bays. Interior storage is also improved thanks to full-extension drawer slides and unique pullout pantries.
#14)  StoreMore Slideout System — It's the industry's premium slideout where the weight of the room is carried by large steel rails (some RV manufacturers rely on the floor and sidewall to carry the weight). Plus, storage compartments are roomy, well-lit and weatherproof. They extend with the slideout, so you won't have to reach too far or retract the slideout every time you want access to your stuff.
#15)  SuperStructure Construction and Precision-Engineered Thermo-Panel Sidewalls — The cab substructure is made of steel (rather than wood), windshields are mounted securely in steel with nonhardening sealants, an advanced laser alignment system ensures a sturdy, square foundation when the cab is mounted to the chassis, and Winnebago's unique interlocking sidewall & roof joint design ensures that the weight is carried by the metal substructure, not by a few attaching screws.
#16)  Titanium Touch Stainless Finish — This means that refrigerator doors (in select models) have the look of stainless steel, minus all the fingerprints. The doors are also warmer to the touch and magnetic.
#17)  TrueAir Residential Central AC — You get real central air comfort and convenience. And since it's in the basement (not on the roof) with ducts running throughout the coach's ceiling, you'll feel a consistent flow of cool air. TrueAir is quieter and delivers cool air more consistently throughout the coach.
#18)  TrueLevel Holding Tank Monitoring System — This uses Mirus detector cell technology to ensure accurate fresh and wastewater tank level readings. It detects liquid levels from outside the tank, so there are no more probes to corrode or clog!
And, I would like to add #19 to this list (which was briefly touched on in #14 above):
#19)  KeyOne System — No longer do you have to carry around a pocketful of keys! That's right, one key opens just about everything, from the exterior storage compartments to the entrance door.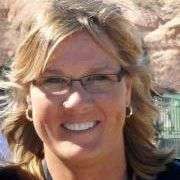 Over the past several years, I've been involved with transporting RVs, renting RVs, and fulltime RVing (months at a time). I'm fortunate to have had a number of different RVs available to me to try out — which has enabled me to experience the nuances of RVing firsthand. When I'm not RVing, you can find me at the corner of Good News & Fun Times as publisher of The Fun Times Guide (32 fun & helpful websites).