This post may contain affiliate links. If you buy thru these links, we may earn a commission at no additional cost to you.
---
There are only a few different situations that will increase the value of your RV.
For the most part, any RV is a depreciating asset. Since it loses about 30% of its value the minute you drive it off the dealer's lot, the best you can hope for is to limit further loss of value.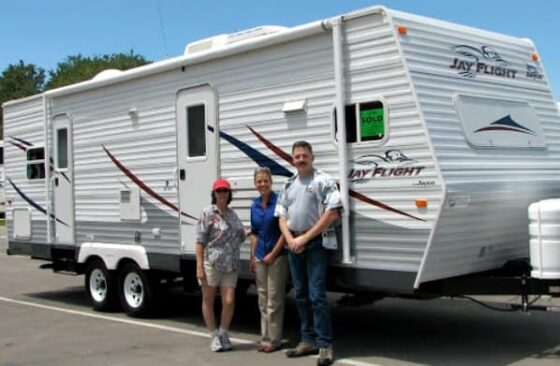 Unlike a sticks and bricks house, things like remodeling the bathroom or kitchen will do nothing to increase RV resale value — and, most likely, will cause the value to go down.
Why? Because RV dealers take a dim view of owners making an RV their own. They're looking for trade-ins that still look like they just drove off the lot last week.
And personal RV buyers… well, they don't always have the same appreciation for what you think looks good inside an RV, or for the add-on features that you believe enhance RV life on the road.
First, let's talk about late model RVs that are being resold or traded in for an upgrade…
Ways To Increase RV Resale Value… In the Eyes Of An RV Dealer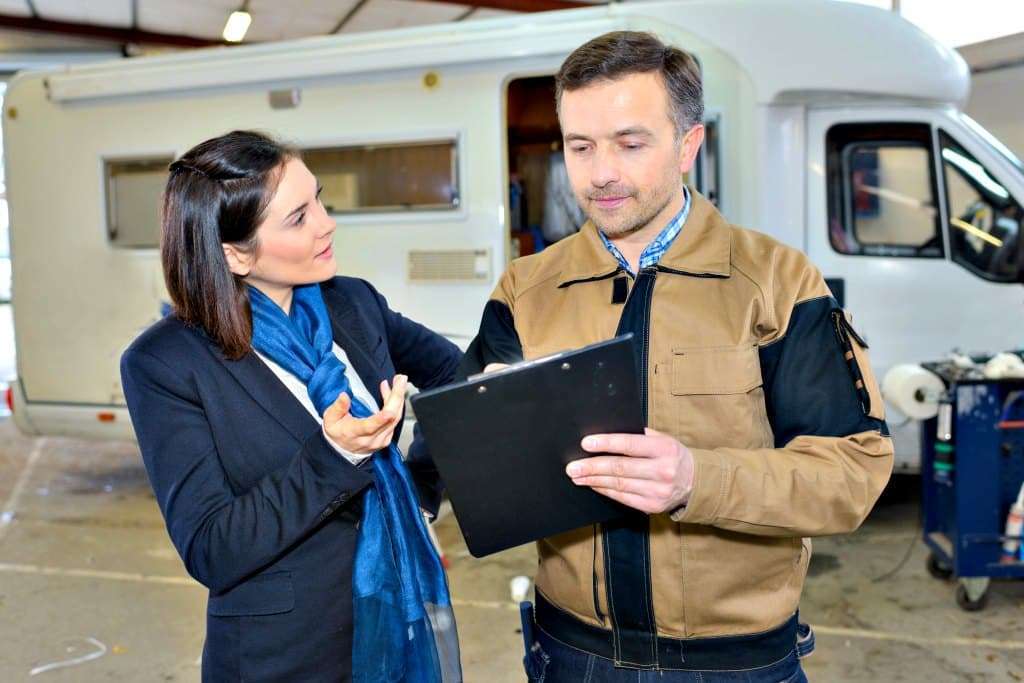 Here are 5 things you can do that will help you retain as much RV resale value as possible in the eyes of an RV dealer:
#1 – Protect the exterior from sun damage.
Ideally, you should be storing your RV under cover — so that sun damage (to the tires, fabric, plastic parts, and exterior) is kept to a minimum. An oxidized exterior will show your RV's age very quickly!
TIP: Your best way to prevent sun damage is to regularly wash and wax your RV. Here are the RV cleaning products and protectants that I like to use.
#2 – Keep the interior as clean (and original) as possible.
Things like dirt & stain buildup on hard surfaces (from spills, hand marks, bare feet, shower grime) and dirty, stained carpeting and walls will take dollars right out of your pocket.
If you use the oven, clean it as you would your home oven. Cleanliness will greatly affect resale value of your RV.
TIP: Regular cleaning goes a long way! Aim to keep things in their original, like-new condition as much as possible.
#3 – Stay on top of routine RV maintenance tasks.
RVs are notorious for interior trim pieces coming loose or falling off — including drawer and cabinet fronts. Keep up on the maintenance of those items.
Anything that comes loose, breaks, or doesn't work properly needs to be attended to right away — before it becomes a bigger issue.
Nobody wants to buy a near new RV knowing they are buying a big project. An RV dealer especially won't!
TIP: Here are my checklists for spring RV maintenance tasks and fall RV maintenance tasks.
#4 – Replace RV tires on schedule.
Tires are a big issue now, as they should be.
Dealers often will reject an RV with tires more than 7 years old — because the cost of replacement reduces the value of the RV by thousands of dollars.
TIP: Any potential buyer will notice of the tire manufacture date, and the remaining useful age will be a consideration in their offer.
#5 – Take care of the RV roof.
An application of a good roof coating benefits you now — by preventing leaks and further UV degradation of the roof membrane.
It also shows any prospective buyers that you were interested in proper maintenance for the long haul.
TIP: You should be routinely inspecting all seam caulking on the exterior of your RV — which includes touching up roof seams and making sure there's a bead of silicone at least around the top half of all windows. Here is my list of annual RV roof maintenance tasks you can't ignore.
What About Add-Ons?
If you're serious about increasing RV resale value, then I don't recommend installing expensive add-on systems to your camper. Things like hydraulic levelers, window awnings, main RV awnings, and other expensive additions will never regain their investment. Having them professionally installed may raise your value some… but, for the most part, install them only if you want the improvement for your own needs.
Next, we will address older used RVs that are purchased as a project to fix up and repair — for your own use or for resale…
Ways To Increase RV Resale Value… In the Eyes Of A Personal RV Buyer
If you purchased your RV taking its used and dated condition in mind, there is very likely money to be made after remodeling it and making various improvements to it. (I've done this twice.)
For example, there's a good market for the retro look in RVs. Older units that have been totally redone and upgraded with new appliances are bringing good money. That said, quality is everything!
For your own use, upgrading some things can make a big difference when it comes time to sell your RV — or you just want to impress friends and relatives.
Here are 5 things you can do that will increase RV resale value in the eyes of a personal RV buyer:
#1 – Upgrade the RV appliances.
Replacing any non-functioning (or mediocre) appliances with modern RV appliances will make your life better and improve the value of your RV.
#2 – Paint the exterior.
If the exterior of your RV is peeling or faded beyond recognition or just plain tacky looking, paint it! Don't go for outlandish color schemes, but anything very basic and tasteful will increase the resale value of your RV.
#3 – Replace RV furniture.
Interior dress-ups are also a way to increase value. Tear out the badly worn jack-knife sofa and put in a nice new one right out of the home furniture store showroom. It doesn't have to be expensive to make a big difference.
#4 – Replace the flooring.
If the RV carpet looks stained and weather-beaten, rip it out and replace it with new carpet or laminate flooring. A smooth flooring will make a huge difference in terms of keeping the interior of your camper clean. New buyers will thank you for this upgrade!
#5 – Remove the RV dinette.
Personally, I hate dinettes inside RVs. They're usually awkward to get in and out of, and they crowd too many people together. Replacing the RV dinette with a nice table and chair arrangement is usually a plus for the over-50 crowd.
The Bottom Line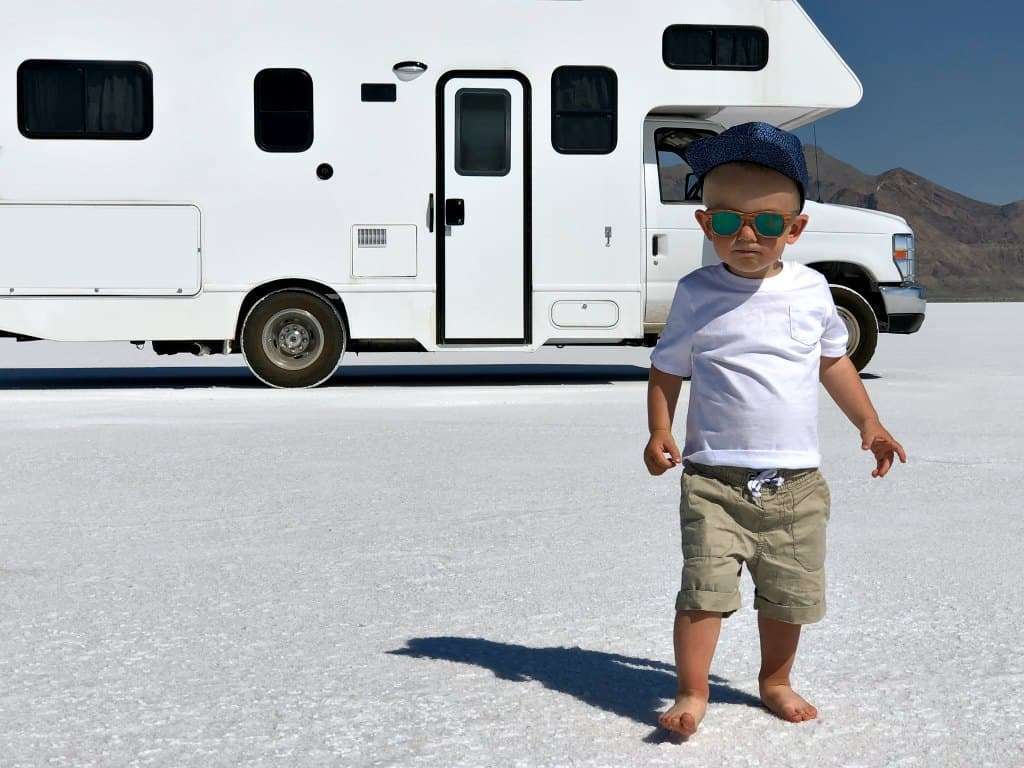 I'm sure you see the pattern now. Making an RV your own by modifying its look and functionality are generally a bad thing in terms of retaining value. Investing in expensive add-ons will never recoup the investment you made.
However, keeping your RV as clean and fresh as possible will go a long way in appealing to a new buyer! It's incredibly important to take care of RV maintenance issues ASAP — because a run down, malfunctioning RV is worth very little.
RELATED: Top 10 Things That Decrease RV Value
Like this post? Save it to read again later… or share with others on Pinterest!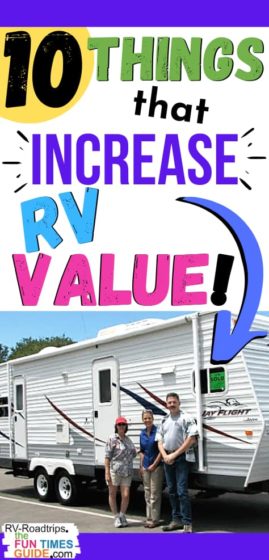 I've been involved in RVing for over 50 years — including camping, building, repairing, and even selling RVs and motorhomes. I've owned, used, and repaired almost every class and style of RV ever made. I do all of my own repair work. My other interests include cooking, living with an aging dog, and dealing with diabetic issues. If you can combine a grease monkey with a computer geek, throw in a touch of information nut and organization freak, combined with a little bit of storyteller… you've got a good idea of who I am. To date, I've shared my RV knowledge in over 300 articles here at The Fun Times Guide! Many of them have over 25K shares.