This post may contain affiliate links. If you buy thru these links, we may earn a commission at no additional cost to you.
---
While you may dream of driving the RV wherever the road may take you, the truth is that sometimes you might have to transport it.
Transporting an RV can seem like a daunting task, but it doesn't have to be.
If you are well prepared and do your research, you should be able to have a smooth move and save a lot of money.
Driven or Towed?

The first decision to make is whether to have your RV towed or driven.
A motorized RV that is in working condition can be driven to its destination. If you cannot get a friend or family member to drive it, you could consider finding a driver on an online classified service (like craigslist) or you can get a licensed transporter to do so. A licensed transporter can provide the additional security and peace of mind of having the proper credentials, experience, and insurance to move your RV.
Although you can save a lot of money by having your motorized RV driven, it is not always an option. For trailers or non-working motorized RVs you will need to have them towed. The cost can vary based on the type of trailer you have; a trailer that can easily attach to a tow hitch will be a lot less expensive than a motorized RV that requires a specialty tow truck.
 
Selecting an RV Transporter

Once you know how you want your RV transported, it is time to choose a carrier.
Transporting an RV is a bit more complicated than towing a car and it is usually considered a specialized service. Make sure when looking for a carrier, that you choose one that has experience and ability to transport them. When contacting them, ask for their Department of Transport (DOT) and Motor Carrier (MC) numbers. All legal carriers in the U.S. are required to have them, and you can use these numbers to get more detailed information about their safety records. You can also check their customer satisfaction records with the Better Business Bureau.
Although price should be part of your decision making, be wary of unusually low quotes. These quotes may be low because of hidden fees, lack of proper insurance or licensing, or other problems that can end up costing you more in the long run. Make sure to clarify with the carrier so that you understand what is and is not covered in the low price. Shop around for various companies so that you can compare the costs and benefits of each before you choose.
 
Preparing Your RV for Transport

Regardless of which method or carrier you choose, you can help your RV arrive safely by properly preparing it for transport.
Start by removing any personal items that you do not want to be lost or damaged during the move, and storing them safely.

Make sure that any cupboards, doors, and hatches are properly closed and latched, to prevent them from coming loose during the trip.

Turn off any electronics and disconnect the gas and power supply. Depending on the weather, you may need to refill the anti-freeze in the tank.

If your RV is being driven, inspect the tires and wheels, fluid levels, breaks, and engine to make sure that they are in working shape. You do not want the driver to get stranded!

Create a list of any special information that the transporter may need to have.
Carriers will not be held responsible for damages caused by improper preparation, so make sure you are thorough.
 
Hope for the Best, Plan for the Worst

While the vast majority of transports will go off without a hitch, make sure you are prepared in the unlikely event that something goes wrong.
Contact your insurance company and inform them of the move, and get any additional insurance you may need. Ask your transporter about their insurance policy, and how you go about making a claim. The transporter will likely do a pre-trip inspection and have a report that you can compare when you get your vehicle back.
Although it seems difficult, being prepared and giving yourself plenty of time in advance can help ensure that your RV move is easy and painless, and that you are ready to hit the road again once it is finished. 
This article was submitted to The Fun Times Guide to RV Road Trips by Ricardo Gonzalez of uShip.com, the online shipping marketplace. For more information on shipping your RV, check out uShip's page on RV Transport.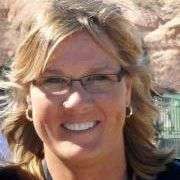 Over the past several years, I've been involved with transporting RVs, renting RVs, and fulltime RVing (months at a time). I'm fortunate to have had a number of different RVs available to me to try out — which has enabled me to experience the nuances of RVing firsthand. When I'm not RVing, you can find me at the corner of Good News & Fun Times as publisher of The Fun Times Guide (32 fun & helpful websites).