Are you decorating your RV with Christmas lights and holiday decorations this year?
Need some ideas?… Or perhaps some motivation?…
What follows is a photo & video gallery featuring RVs decorated to the hilt for Christmas.
If you would like to submit a picture of your RV decorated with holiday lights, Christmas ornaments, and the like, email me.
Cheers to all of the RVers spending their holidays on the road… again.
Click photos for lots of interesting holiday RV stories & more fun decorating ideas!

Deck the wheels with boughs of holly…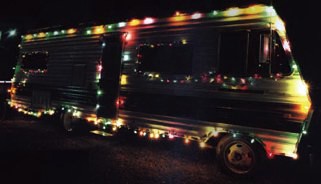 Jane and Bert Gildart's Wildwood RV…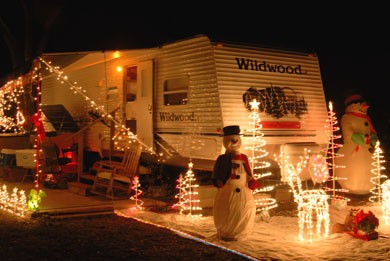 Icicle lights dangling from the awning of an RV…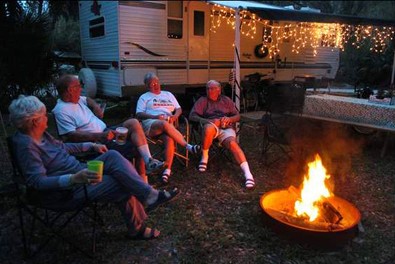 RockHillManor's lighted Christmas tree in the RV's rear window…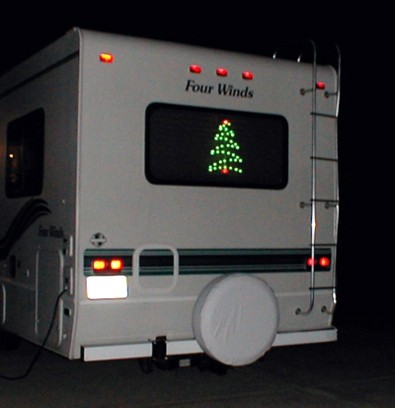 Garland with lights hung over Barb Durham's slide-out…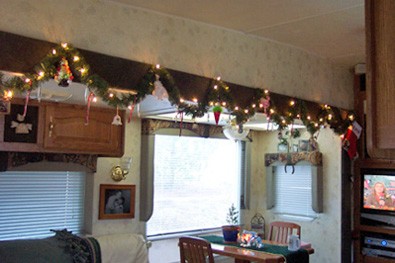 A luxurious Luxor all decked out in her Christmas finery…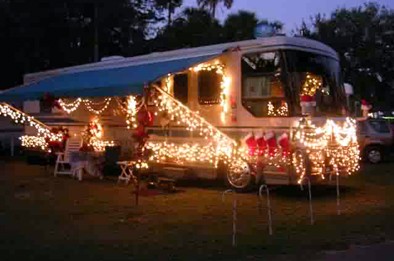 Louise & Sean's Neoplan Spaceliner adorned with a wreath…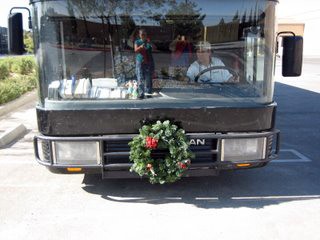 Lou and Larry's RV decked out with garland and Christmas stockings…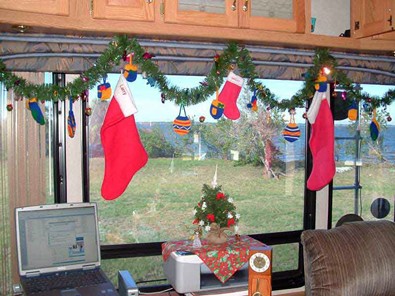 Sabine Brunner shows us a fun way to decorate the dashboard inside your RV…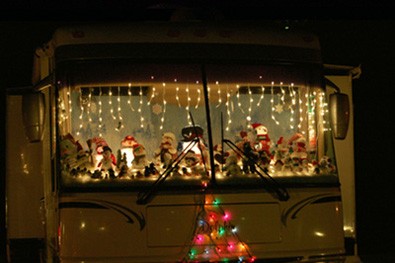 Peggi and John's RV space completely decorated for Christmas…
Videos Featuring RVs With Christmas Lights
More Fun RV Holiday Stuff