This post may contain affiliate links. If you buy thru these links, we may earn a commission at no additional cost to you.
---
RV shipping may seem like an odd concept at first. That is until you need this service.
For example, maybe you bought an RV from across the country. Or maybe you don't want to drive all the way to your destination.
Whatever the reason, it's good to know that this service exists.

Today, I'm going to delve into all aspects associated with shipping your RV from one place to another.
RV Movers: Companies That Ship RVs
When you need to ship your RV, you can either:
Use a local search platform like the YellowPages.com to find RV movers near you and then select a specific carrier.
Use an online platform like UShip to create a shipment listing and wait for transporters to bid on the job.
Use an RV shipping broker that can facilitate the process for you. They work with professionally vetted carriers who specialize in RV transportation. They employ licensed & bonded drivers and meet all of the industry requirements — such as FMCSA authorization, DOT registration.
Since many freight carriers are owner-operated, they don't have a lot of time for the administrative duties and customer care, as they are driving long hours every day. A transport broker facilitates the process, and also ensures that carriers maintain consistently high levels of customer satisfaction. Brokers obtain quotes and arrange the entire process for you.
If you choose to find your own RV transporter, be sure to check that they have the proper insurance and authorization. This information should be available on their website. They should also provide it to you, upon request.
Finally, be sure to check the SAFER database to see if the company is authorized by the Federal Motor Carrier Safety Administration. You want to look for the following items:
Department of Transportation (DOT) Number
Minimum of $750,000 in liability insurance for Property Damage and Bodily Injury
FMCSA authorization to transport RVs

Under "Operation Classification," make sure "Auth. For Hire" is checked.
Under "Cargo Carried," make sure "Motor Vehicles" is checked.
Company safety ratings can be viewed on the SAFER website. You can view the safety rating of any motor carrier with an active USDOT number. Click on Company Snapshot and search for a carrier by USDOT Number, MC Number, or name. — FMCSA
You should also ask the company to send you a sample Bill of Lading (B0L) and a Shipping Contract (which should contain insurance terms) — so that you can see any limitations and exclusions.
How Much Does It Cost To Ship An RV?
As with other forms of auto transportation, there's no set fee for shipping RVs.
Instead, your RV delivery quote is calculated based on a variety of factors:
Your RV's specifications – The model, age, and condition of your RV. All of these factors will determine the amount of space your vehicle will take on the carrier, and the work involved in loading and unloading it. Special equipment is needed to load an inoperable RV onto the carrier.
Total shipping weight – An RV weighs a certain net weight. Add to that appliances, luggage, and other items onboard — to find the total shipping weight. This must fit within the carrier's maximum load.
Time of year – Some routes are busier at certain times of the year — which will affect the cost of shipping an RV. During quieter times of the year, RV movers often offer discounts. So if you're flexible and not set on specific dates, you can benefit from waiting for RV shipping deals.
Fuel price – The fuel price constantly fluctuates — so when fuel prices are favorable, you will likely save money on your RV delivery.
Destination – Your destination will have a major influence on the cost of shipping your RV. The farther you ship the RV, the more you will pay. However, per-mile rates usually reduce after the first 300 to 500 miles.
Based on the factors above, your RV shipping price will fall within this range:
As much as $3 to $4 per mile for a short distance of approximately 100 miles
As little as 95-cents per mile for a cross country RV shipment
Many companies have an RV shipping calculator on their website — to give you a good estimate of what you can expect to pay using their services.
RV Shipping Preparation Tips
You are responsible for ensuring that your RV is properly prepared for shipment. Plus, you obviously want to avoid unnecessary hassles and costly damages.
Some freight carriers may offer assistance by double checking that you've done everything in your power to get the RV properly prepared. The steps are quite similar to preparing your RV for long-term storage.
If you've ever transported a car, then you already have a good idea of where to start. But if not, then follow these tips to prepare your RV for shipping:
Store, secure, or remove all loose items inside the RV (including items hanging on the walls).
Turn off electronics and appliances.
Secure latches on cabinets, windows, and doors.
Close curtains or window coverings (to deter prying eyes).
Lock slide-outs.
Empty holding tanks.
Disconnect gas and power supply lines.
Latch pop-ups, chains, and cargo doors.
Make sure that all indicator lights (turn signals, brake lights, parking lights) work.
Check the tires (and spare) for excessive tread wear and cracks, and make sure they have the right amount of air pressure.
Check for leaks.
Inspect the battery and spare battery.
Secure the hitch and tow bar.
You will need to hand over a full set of spare keys to the RV transporter upon collection. Also, include a list of special instructions — in the event of an emergency.
The Bottom Line
By following these tips when preparing your RV for shipping, you will likely eliminate potential costly or inconvenient hassles.
Always follow the shipping company's guidelines and make sure that you have read and understood the information contained in their documents, including:
Terms and conditions
Any other expectations or regulations provided
Must read: Good To Know Before You Ship Your RV
Like this post? Save it to read again later… or share with others on Pinterest!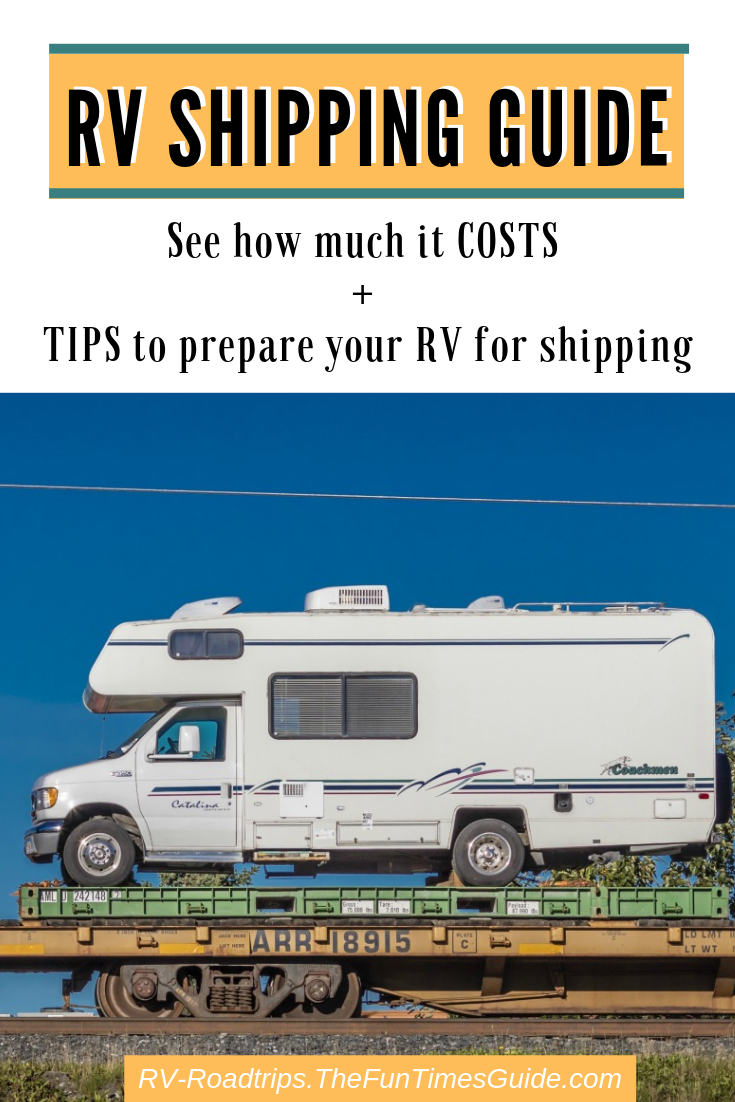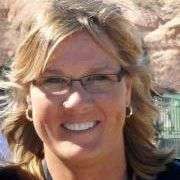 Over the past several years, I've been involved with transporting RVs, renting RVs, and fulltime RVing (months at a time). I'm fortunate to have had a number of different RVs available to me to try out — which has enabled me to experience the nuances of RVing firsthand. When I'm not RVing, you can find me at the corner of Good News & Fun Times as publisher of The Fun Times Guide (32 fun & helpful websites).