This post may contain affiliate links. If you buy thru these links, we may earn a commission at no additional cost to you.
---
When it comes to all the RVs that we've driven, Jim and I are in a rather unique situation.
While many people have driven one or maybe 2 RVs in their lifetime… we have been renting, borrowing, and transporting RVs for years now thanks to our relationship with Terry McMillen of Hoosier Thunder Motorsports.
In fact, we knew early on (even before we met Terry), that driving around the country in a motorhome was something we wanted to do.
While we were producing and selling PitPass souvenir programs for the IHRA we came up with a plan to create this website that you're reading now, and to document our travels as we drove from race to race and from vacation to vacation — all while living in an RV year round.
We figured it would take us almost 2 years to get to the point where we would be able to take our life on the road (both of us working from home, selling our house, and buying an RV). But then, we stopped doing PitPass and therefore didn't have a reason to drive cross-country anymore. So our passion for fulltime RVing and working on the road waned a bit.
That is, until Jim teemed up with Terry McMillen.
In those early days, we spent a lot of time transporting RVs from various RV manufacturers in Indiana to RV dealers in Canada.
These days, all of our RV roadtrips take place aboard a 2002 Monaco Signature Series motorhome. (when we got it, it was 8 years old, had 73,000 miles on it, and was in very good condition.)
Monaco Signature Series Motorhome Photos
The motorhome is partly a work vehicle and partly a leisure vehicle for us. Jim drives it to and from all NHRA races — where it serves as sleeping quarters for Jim (the PR guy) and Terry (the driver of the Amalie Oil Top Fuel Dragster) at each race.
Whenever it's not a race weekend, then the motorhome is parked in our driveway. The best part: whenever we want to get away, then the motorhome becomes our home on wheels as we pack up our computers (and the dog) and drive wherever fun things are calling us.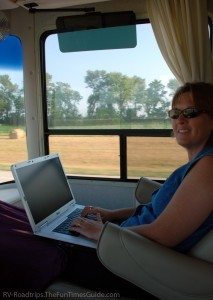 As a result of our many years traveling aboard an RV, we have a really good relationship with a number of RV manufacturers, RV dealers, and RV transport companies.
Therefore, while we're not currently fulltime RVers, we regularly incorporate RVing into our lifestyle on a daily basis — both for business (mostly Jim) and for pleasure (mostly me… and our dog).
We are incredibly fortunate that we have been able to experience and enjoy a wide variety of RVs and motorhomes from a number of different manufacturers. And, oh, the places we have been!
Jim and I certainly have lots of stories to tell about all of our spontaneous RV trips, our favorite motorhomes and features, and the many ups & downs of RVing, as we see it.
For now, here are some photos of the 2002 Monaco Signature Series motorhome that we've had a bunch of fun in…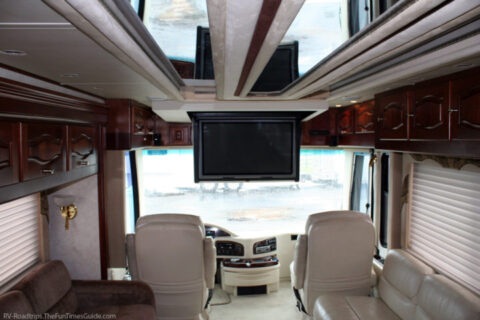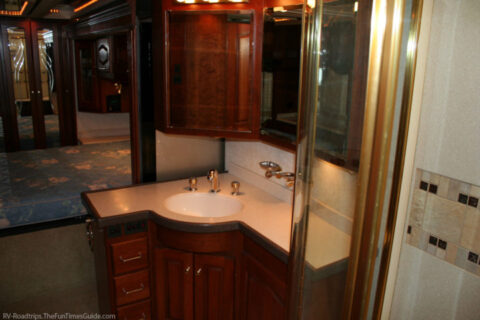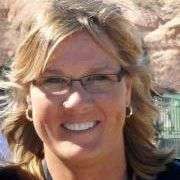 Over the past several years, I've been involved with transporting RVs, renting RVs, and fulltime RVing (months at a time). I'm fortunate to have had a number of different RVs available to me to try out — which has enabled me to experience the nuances of RVing firsthand. When I'm not RVing, you can find me at the corner of Good News & Fun Times as publisher of The Fun Times Guide (32 fun & helpful websites).